OUR MISSION:
Raise much needed funds for breast cancer research so that a cure can be found in our lifetime
Educate women about and raise awareness of breast cancer health issues
WHO WE ARE:
The Pink Bracelet Fund®, an all volunteer 501(c)(3) nonprofit organization, was established in October 2004 when Melissa Etheridge announced that she had been diagnosed with breast cancer. As fans, we wondered what we could do to help support Melissa during this difficult time in her life. The idea was to produce pink bracelets inscribed with a famous Melissa quote "Be Strong" to show our support for her as she battled this disease. The Pink Bracelet Fund was born in just a few days time as several fans worked around the clock to make this project a reality. Over 18 months later, we have donated $213,500 directly to breast cancer research in Melissa's name. We thank you all for your support, and we look forward to many more years of raising money to fight breast cancer.
HOW WE RAISE FUNDS:
We take donations through our Donation page and sell pink bracelets, t-shirts, magnets, lapel pins and drawstring bags through our Marketplace. We have also partnered up with other organizations who have donated significant amounts to the Fund including Universal Music Group, Oliva Cruises, Falcetti Music and Pierce Martin Furniture. Finally, we have partnered with local schools who have sold the bracelets on our behalf. This not only raises awareness, but teaches students the importance of fundraising for nonprofit causes.
WHO WE DONATE TO:
In the past, The Pink Bracelet Fund has donated to the Dr. Susan Love Research Foundation, The Breast Cancer Research Foundation and to The Noreen Fraser Foundation to further their important research in finding an end to breast cancer. We have also attended local events to distribute information regarding health risks and the importance of mammograms as well as published informational literature. Just wearing a pink bracelet shows awareness of the cause.
OUR DONATION PERCENTAGE:
Our administrative expenses are extremely low, over 90% of all of our proceeds are donated directly to research and awareness programs as noted above.
For any questions, please contact us

---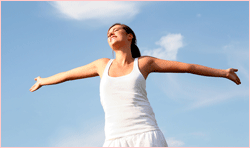 For those who have survived and for those who are currently battling breast cancer, we hope these articles and stories will help you. We will be adding items of interest periodically. Keep checking back. You may share your stories by
contacting us.
To view the Survivors Corner
click here
.